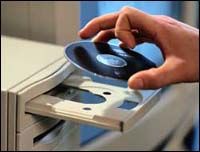 As a locally owned and operated company, we are committed to building long-term relationships with our customers and employees. That commitment is reflected in the way that we continuously invest in our people and technology.
We look for many qualities in the individuals we hire, among them a strong work ethic, a high level of organisational ability and effective interpersonal skills. In addition to an applicant's other qualifications, however, there is one attribute in particular we seek: the desire to provide a high level of customer service.
We can train people to work with technology, but to have a never-ending passion for achieving customer satisfaction takes a unique individual.
If these are qualities you possess, you will find a rewarding career with us. We offer competitive compensation, ongoing training and a dynamic work experience that is both challenging and rewarding. You will have every opportunity to grow with our company.
Current Openings
Vehicle Graphic Installer / Sign Technician
Pulse Signs & Design Inc. - Dartmouth, NS
Dartmouth, NS
Full-time, Permanent
Here at Pulse Signs, we pride ourselves on our design excellence, and technical expertise. We are committed & determined to satisfy every customer, whether the job is large or small. We are a family owned & operated shop specializing in signs, print, promotional and apparel. We have expanded our facilities to accommodate our growth within the market. Our office is located on Williams Avenue, in Burnside.
We are looking for a vehicle graphic installer / sign technician to join our Dartmouth team. Do you have experience in the sign industry? Looking for a new challenge and opportunity to grow? If so, this might be the opportunity you are looking for!
As an ideal Installer/Technician you have:
-3+ years of experience in the signage industry
-Knowledge and hands on experience handling various sign applications and installations
-Experience handling and operating power tools
-Vinyl application experience
- Vehicle graphic installation experience
We offer employee benefits!
* Must be able to work Monday - Friday, 8:00am - 4:30pm. Some overtime may be required *
To learn more about our growing team, please visit:
www.pulsesigns.ca